The judges of the 2019 Clontarf Choral Competition have been announced.
The judging panel will be chaired by the Rev. Dr. Anne-Marie O'Farrell, renowned composer and harpist. Anne-Marie has performed all over the world as a solo artist, accompanist and in ensembles, and is regularly broadcast on radio and television. She completed a PhD in composition with Piers Hellawell at Queen's University Belfast and lectures in composition at the TU Conservatory of Music and Drama in Dublin.
Her compositional output includes an extensive body of orchestral, choral, vocal, chamber and instrumental works, and her music is used on examination syllabuses around the world. Her choral works have been performed by Chamber Choir Ireland, the BBC Singers, Cantique, Trinity Chapel Choir, and Christ Church Cathedral Choir. She is particularly interested in the role of sacred music in concert settings, and explores theological expression in her composition.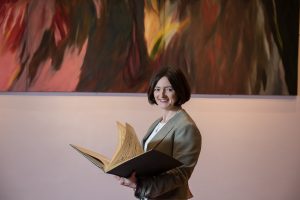 Anne-Marie will be joined on the panel by Bishop Trevor Williams and his wife Joyce. Trevor and Joyce both come from Dublin and moved to Belfast when Trevor became a Chaplain at Queens University Belfast. After Queen's, Trevor was a Producer with BBC Northern Ireland where one of his responsibilities was to Produce Choral Evensong from Irish Cathedrals for BBC Radio 3. Following that, Trevor was Rector of several Parishes in Northern Ireland, a Canon of St Patrick's Cathedral Dublin, and Leader for 10 years of Corrymeela- an ecumenical community committed to Reconciliation in Northern Ireland. He became Bishop of Limerick and Killaloe in 2008, and retired in 2014.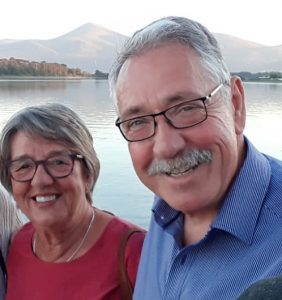 Joyce was born in Clontarf where she lived until she married Trevor and moved to UK (Her piano teacher was on Castle Avenue!). She enjoys music of all sorts. Her eldest son sings in the choir at St Martin in the Fields in London. Another son is a jazz guitarist in Newcastle on Tyne. A talented singer in her own right, Joyce is currently Chairperson of Voices Together Community Choir in Belfast.
The competition, which aims to encourage the performance and enjoyment of hymnody and religious songs, takes place in the Church of St. John the Baptist, Seafield Road, Clontarf, on Sunday 3rd March. The junior competition, to which admission is free, is at 3pm, with the senior competition beginning at 7pm – admission €5. Choirs from around Dublin, Meath, Wicklow and Tipperary have entered and will each perform two pieces – one from a set list and the other a choice of their own.